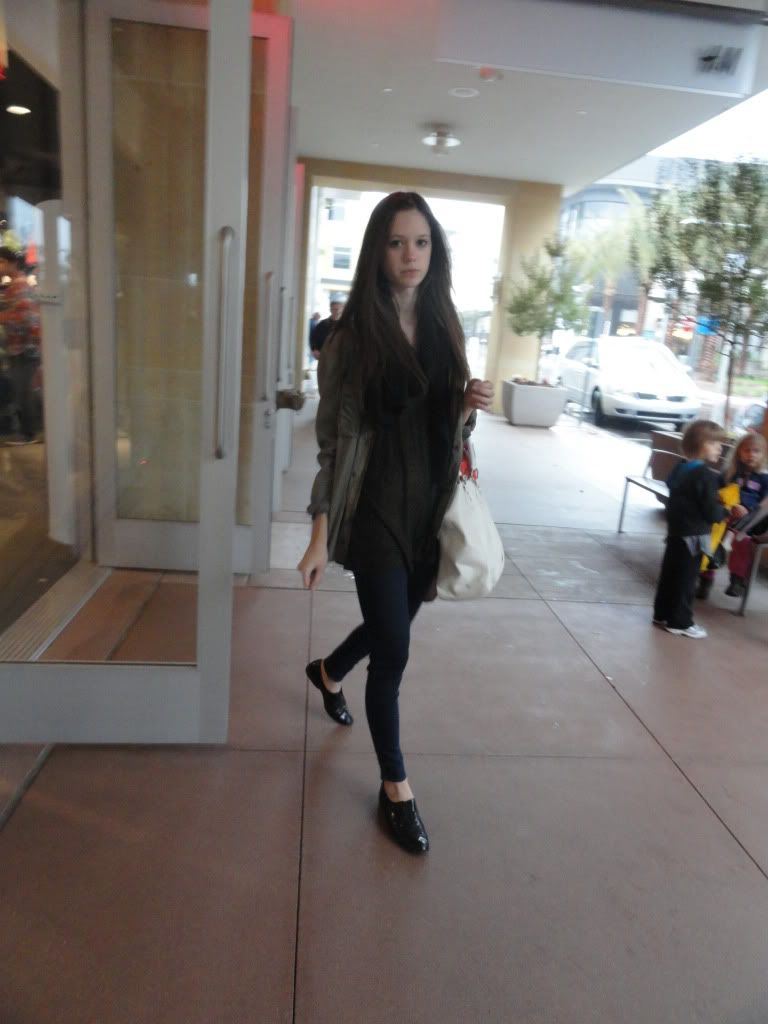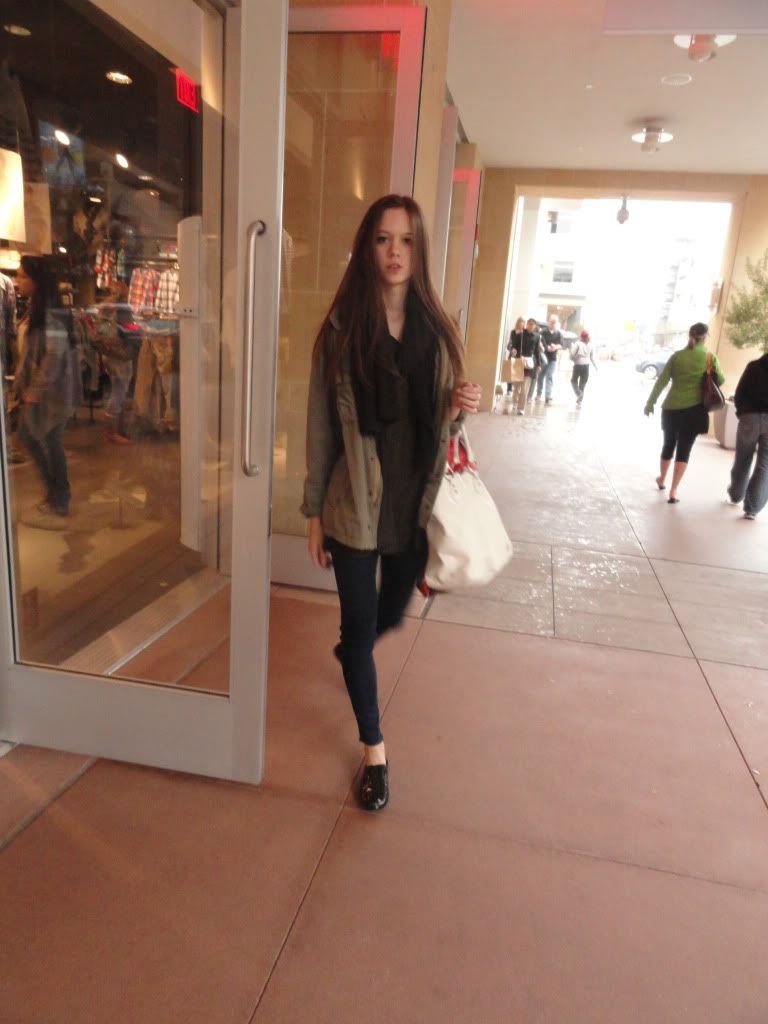 Went shopping today at H&M. Bought a striped tee for a cruise I am going on, a crocheted vest, and a wide brim fedorea. I am wearing my military jacket again! This jacket is great because it works in any weather, which is good because the weather where I live has been bipolar. (It was windy and rainy today and sunny and cool yesterday??) Not to mention, this jacket is very versatile.
Jacket: Gap Boys, Jeggings: Hollister, Shirt: Forever 21, Scarf: Allsaints Spatialfields, and Shoes: thrifted.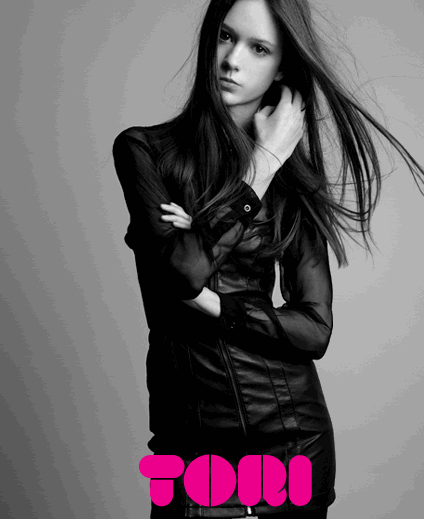 Also, I found this gif on one of my favorite photographer's (Jamie Luca) blog this morning. If you look really close, the photo of me shown above is in there!!