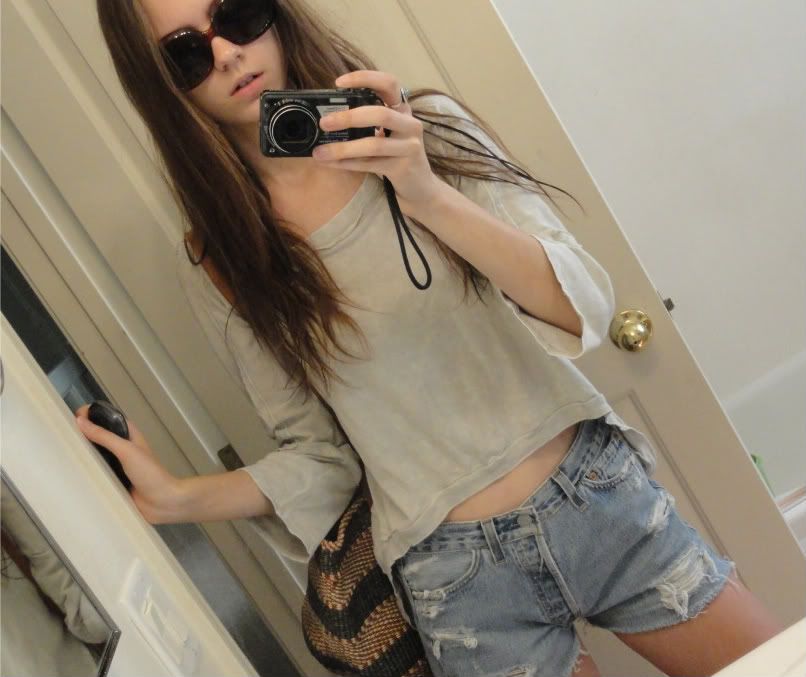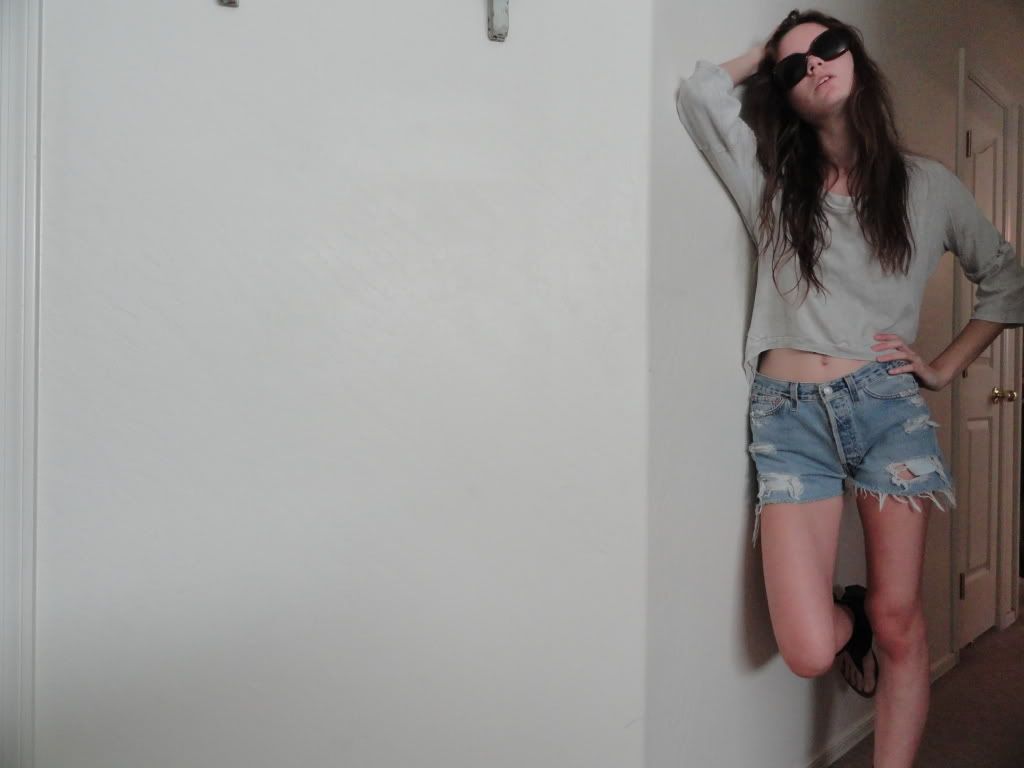 (Shirt: L.A. boutique, Shorts: Urban Renewal, Shoes: Forever 21, Bag & sunglasses: thrifted)
Hello! Sorry I have not updated in awhile. School is so busy lately. But about four more weeks and it will be summer break, so I will post way more frequently! For now, here is just some photos of my go-to outfit: crop top, high waisted shorts, "boot" sandals, & big sunglasses. I took them before a photo-shoot I had Good Friday.
Hope you all have a good weekend!