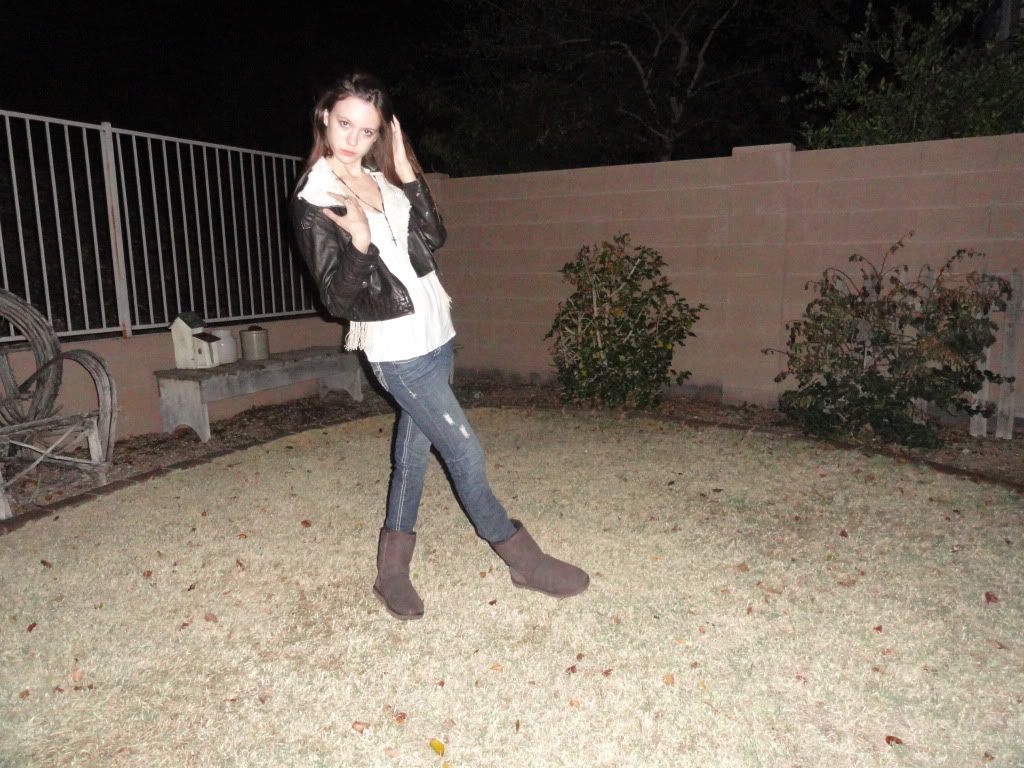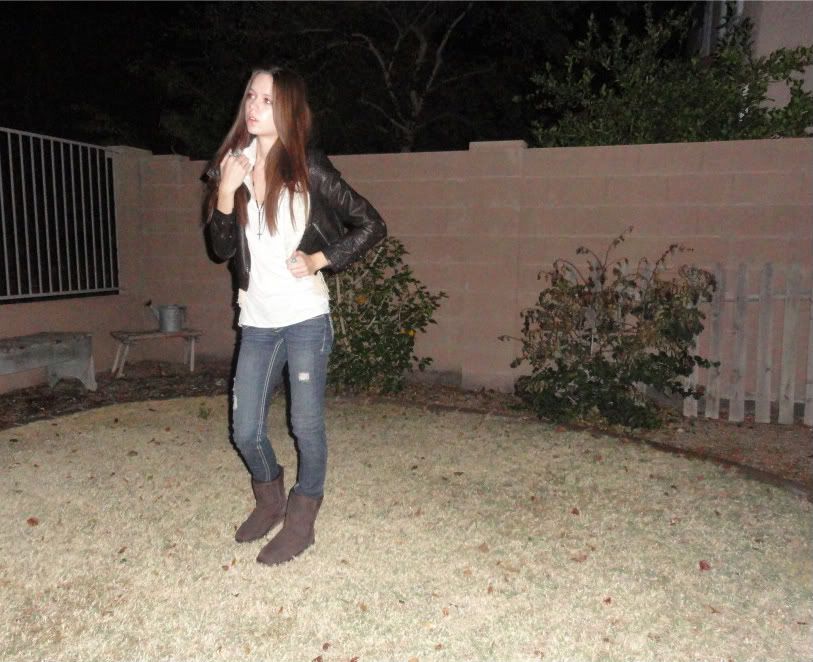 Jacket and crochet vest: H&M, tank: Forever 21, jeans: Tilly's, boots: Uggs, rosary and rings: GUESS and vintage.
Quick snapshots took of an outfit I wore out to a movie. I am wearing my new H&M crochet vest. You can barely see it, but it is definitely one of my new favorite things to layer with.
Today is officially a good day. I booked a casting and got my paycheck. Also, I found out my friend who moved is able to visit me more often! Woo!