It is almost the end of summer! About one more week and I am going back to school. The good news about school is that I can show you all my new outfits, but you know school can be tiring sometimes.
Here are some photos from my recent trip to Illinois and also some other random pics. Also, if you haven't already you should check out my
tumblr!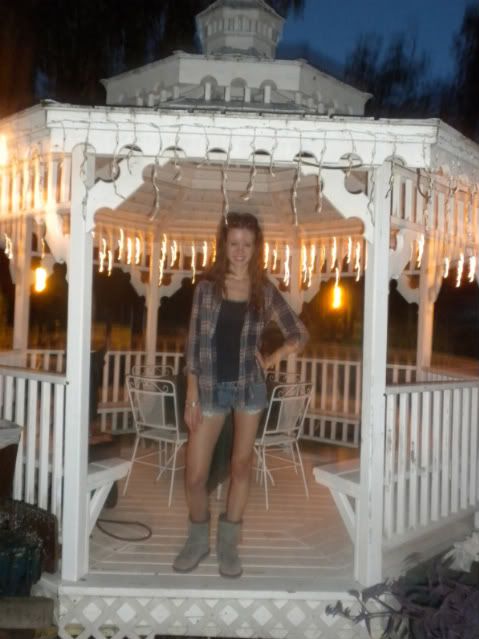 photos:#1:
One of the outfits I am going to wear in LA. I will be sure to take a photo of myself in it!
#2:
Two cute little lizards that hang out in my backyard.
#3:
My makeup drawer filled with: Make Up For Ever foundation, Maybelline eye makeup, Nuetrogena lip glosses, Chapstik, Benefit skin illuminator, etc.
#4:
The view of the lake from my Grampy's house out in the country.
#5:
Two of my favorite scents: PINK body spray and Harajuku Lover G.
#6:
Kind of a fun fact: I like to keep the tags from the clothes that I buy.
#7:
This is me in my Grampy's gazebo after the plane ride at nighttime. Aren't the lights romantic?