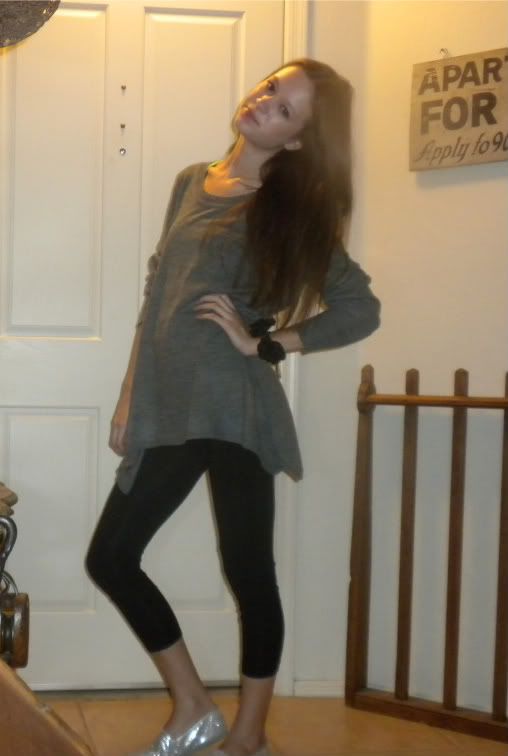 I am sorry for my lack in posting. I have been having so much homework now that school has started. It feels like I have no life because I get home at 3 and then work on homework from 4 until 10. Sad, I know. I am hoping that over the Labor day weekend I can get an actual outfit post made!!! But for now random photos and photos of my outfit standing in my front doorway will have to do!
#1: Experimenting with curling my hair. I think it looks pretty nice.
#2: Outfit I wore first week of school. Sweater: Guess, shorts and belt: Hollister, shoes: Sanuk.
#3: Outfit I wore to school dance. I made that shirt! The theme was "Super". So you could dress up as a superhero or whatever. But my friend and I decided to go as "super"models. haha.
#4: Another outfit. Sweater dress and bracelet: H&M, Sparkly Toms(love them!!!!): some shoe store in LA, Leggings: Banana Republic.